Last Saturday, my family (plus Rachel) began our journey to St.George Island.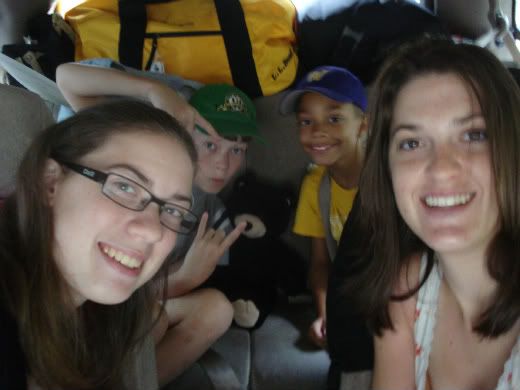 First, we packed up the car and began the first leg of our journey. The car was really full because my family doesn't really know how to pack light. We haven't ever taken a beach trip for a week before, so we had to bring anything and everything we thought we might possibly need.
We met the family at Nichols, a seafood restraunt near where my Grandpa lives. We met him and Miss Cherry there to have dinner and visit for awhile. Then, we drove to Niceville and stayed in a hotel for the night. Sunday morning, we drove to Ft.Walton Beach to go to church with my mom's cousin and her daughter. Then, we finally headed to St.George Island!
We spent the next few days at the beach and the pool (you know, trying to get rid of the pale skin before beach pictures later in the week!). And spending time with Grandma (teaching the little girls how to sew!) and the little cousins.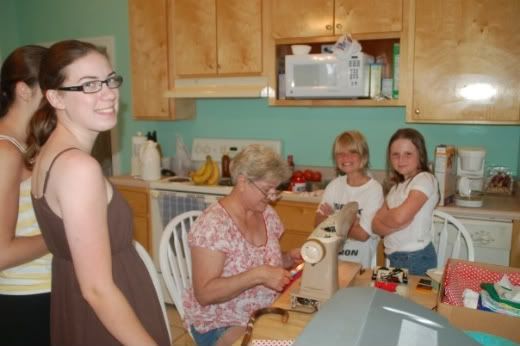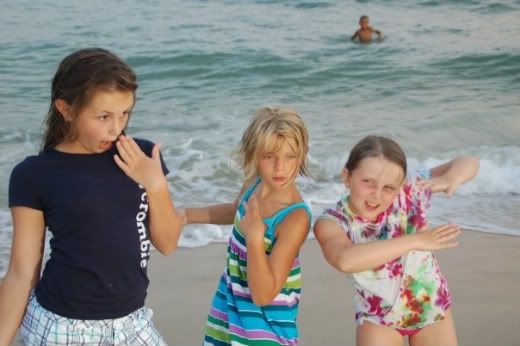 On Wednesday, we went oyster hunting. Or rather, we attempted to catch some oysters. Or rather, Daddy and Uncle Jeff tried to catch oysters until they realized that it was high tide and they couldn't get out deep enough. It was an experience to remember though, you could tell we weren't locals because we went down the wrong path (aka...the swamp!) and got horribly muddy.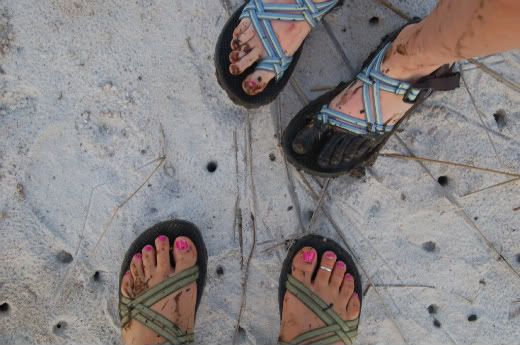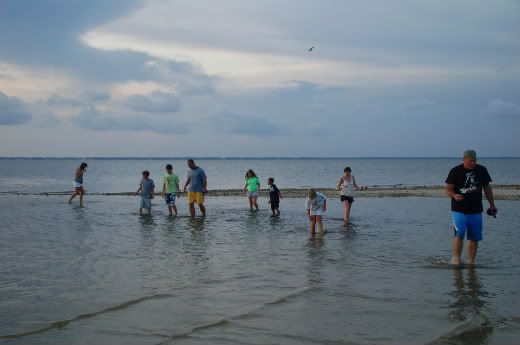 The next day was my birthday. Yep, that's right...I'm now nineteen! We celebrated my special day by eating cake (Funfetti, of course!).
And that night we went to eat at the Blue Parrot where I tried some more oysters (I tried my first on Sunday night) and my parents tried to act gangster. I'll let you determine if they were just posers.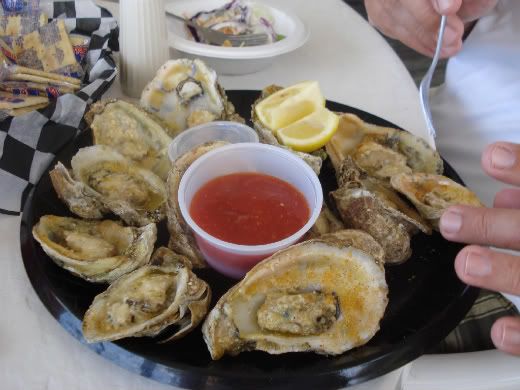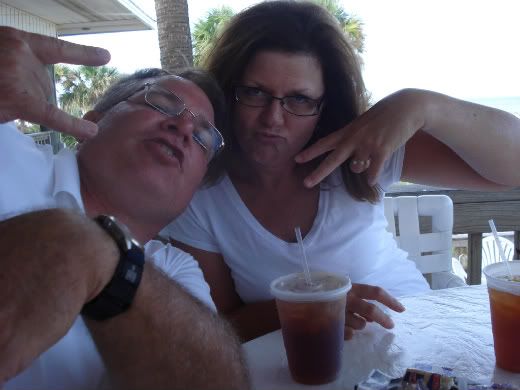 Of course, we couldn't go to the beach without taking stereotypical family beach pictures, could we? The wind and sun were both pretty bad, so the pictures weren't perfect, but we got a few good ones, I think. Love my tanlines? I know, they're pretty amazing. :)