This weekend, in addition to vacationing in Auburn and cheering on the best team in the SEC, I also went to the lake with three of my friends. We had a great time just getting away from all the busyness known as schoolwork (yep! we left the books and computers at home!).
On the way there, we passed through little-known-towns such as Wedowee. As in, the kinds of places you find goats at fast food places at. No joke. I would have posed with the goats but we were kind of in the car. And I kind of didn't want the rednecks to get mad.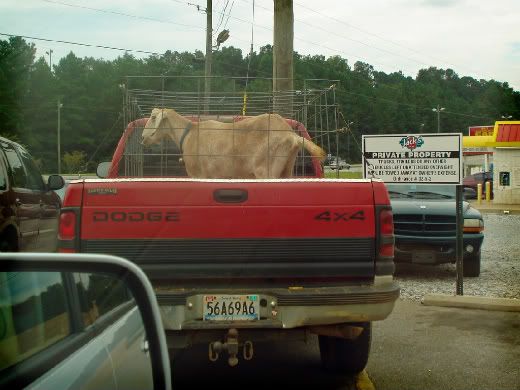 Late Sunday, we finally made it to the lake. We had a little time in the water before it was time for dinner.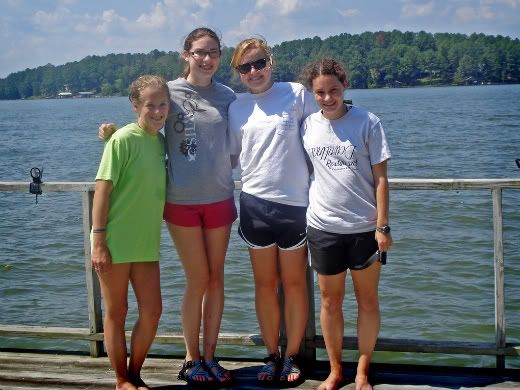 Since the tv decided to break, we spent the night doing old school sleepover stuff. MASH, prank texting (oh yes-we're high tech!)...you get the idea. Then we went to sleep. We were tired.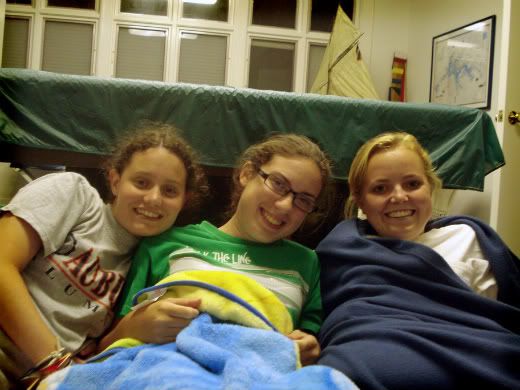 Early the next morning (and by early I mean 11...) we went back to the lake to have a little bit more fun before lunch and time to go.
After lunch, we took pictures and headed home. Yes...we drove 6 hours round trip to be somewhere less than 24 hours. But we had fun! And-of course- a girls' weekend wouldn't be complete without the Hoedown Throwdown and some Hannah Montana....right? We'll save that story for another day...