I love the way the eagle flies around the field during pregame while 80,000 people yell, "War Eagle!" It's like...my favorite part.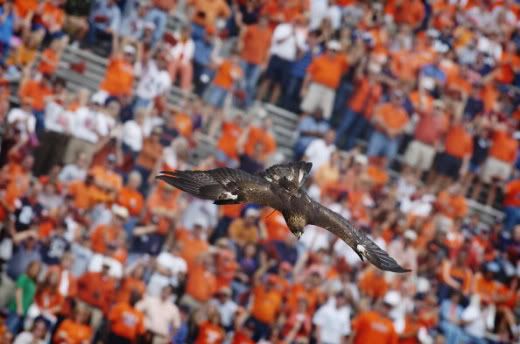 I love when there is a 93-yard touchdown-longest in AU history- happen during the first game. It gives me hope for the season. Yay... we can actually throw and catch a ball!! :)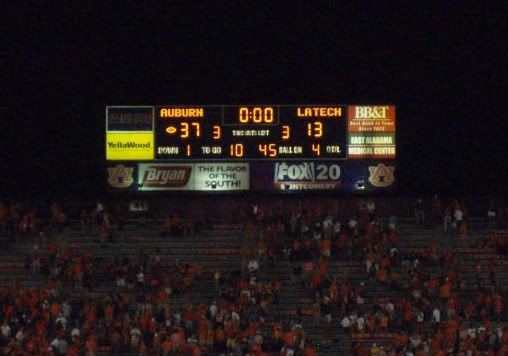 I love tailgating and hanging out with friends. It makes my day sunshiney-bright. I mean, who doesn't like burnt hotdogs and cheeseballs?
Oh- and when you get the super cool wristbands so you can sit up front in the frat-boy section. It's super cool.
Pretty much, I love football season.
I love Auburn football.
I think it's great to be an Auburn tiger!