I made chocolate chip cookies today. I went all out and made homemade, too. Or...nonBreakandBakes homemade. Betty Crocker might have helped me a little.
First, you mix the butter and the egg. And then you mix the powdery stuff. And then...you roll them into not so little balls and put them on a pan. And you stick them in the oven. And you wait. And wait. And wait. For 8 minutes.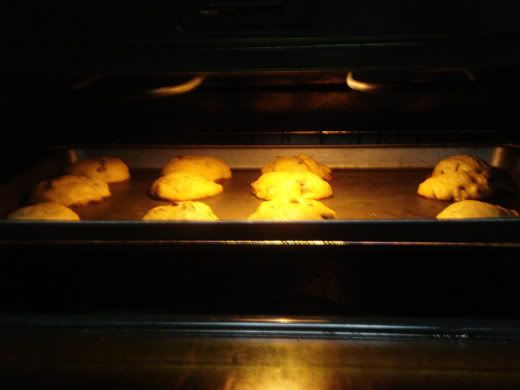 And then, you eat them!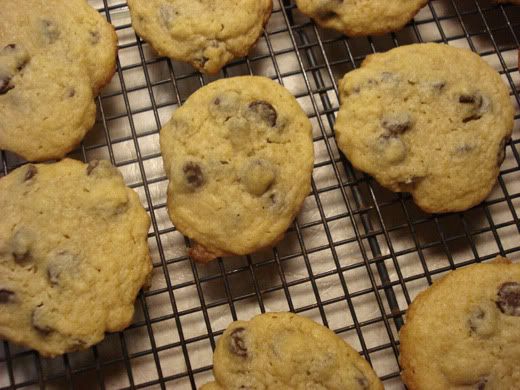 This recipe was supposed to make 3 dozen. I got 2 dozen. But, I like bigger cookies....and cookie dough. So...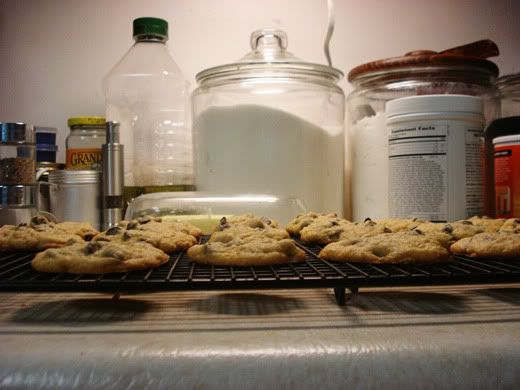 Yummy, yummy cookies. The only thing is these don't have the cool little squares in the middle.