how to make a knot blanket (since i know you ALL were wondering).
wow. this is lame. i think the only person that reads this thing is my mom. and she's the one who told me how to make these things. so, if you're here....let me know! :)
first, you have to get your supplies. i made baby blankets, so i used 1 yard of fleece for each side of the blanket (2 yards total). you also need scissors and a ruler that is at least 4 inches long.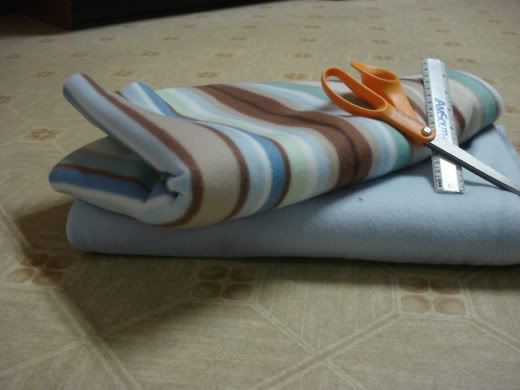 lay out your material, one kind on top of the other. see?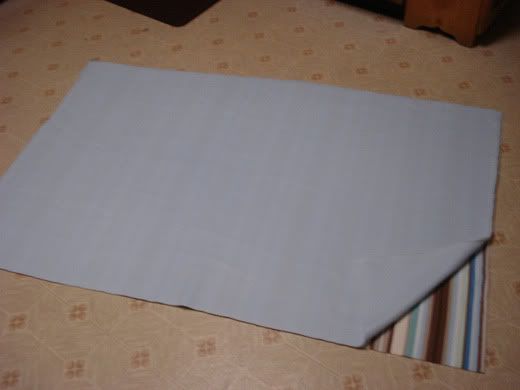 next. in each of the corners, cut out 4 inch squares.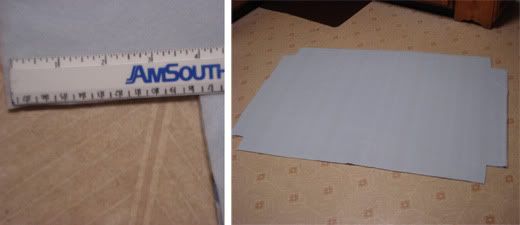 then, cut 1 inch wide and 4 inches long strips along the sides.

finally. tie each of the strips into knots.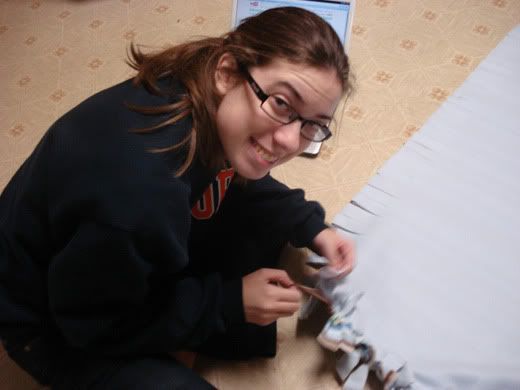 it should look like this when it's all finished. :)