So, it's Friday, which means it's time for another "Life at this Moment"!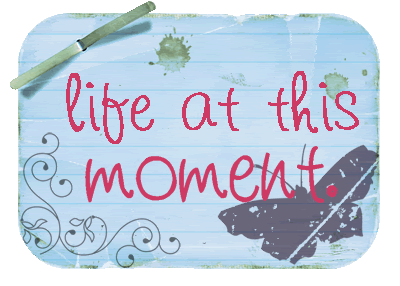 This week for LATM, share a few of your summer goals. Because goals are good.
1. Learn to take control of my laundry.
2. Sew something. Preferably
this dress
. Because it's super cute. But, I mean, I'll settle for a pincushion or something.
3. Stay on top of my summer classes. Easier said than done.
4. Blog more. Take more pictures. Make more memories.
I'm listening to....
I'm reading....
Exceptional Children: An Introduction to Special Education (I have a test Monday...what did you expect?)
I'm thinking about...
How my to-do list keeps getting longer
How I need to put my clothes away that I washed last week
How I should probably get out of bed and be productive
....I think I'm just going to watch My Sister's Keeper instead. :)
I'm inspired by...
pictures of clean houses....
5 favorite links of this week...
4. Um.
This Math Lesson
. Football + Geometry= Kids that might actually pay attention!
5. Ace of Cakes now makes
cake mixes and stuff
. Um, I have a birthday in a month. I'll accept cupcake donations. :)
Picture of the Week...
(note: this doesn't actually have to be a picture from this week. that would be way too difficult here.)
this week, is a picture of a picnic table I took when we went to the lake for mother's day. um, i think a picnic sounds pretty nice. :)